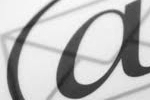 We are a true 21st century business. No offices, no sales people and low overheads. Everyone works at home using our industry-leading online systems. All of our energy and investment is directed at delivering as much value as we can for you.
Find out why hundreds of digital partners and clients choose to work with us.
Contact our friendly team using the details below, via the contact form or chat with us – we love to talk!
rcontentwriting.com
Gemini House
136 – 140 Old Shoreham Road
Brighton
BN3 7BD
United Kingdom
UK: 0844 344 1101
E: simon@rcontentwriting.com